Angela Hop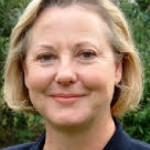 e-Murray MSc,(Ayur). MA, BSc (Ost), HSPC reg Pod has been in practice for over 40 years. She has trained extensively in all aspects of complementary medicine. Angela began her work life in the NHS before moving to Boston, Massachusetts and gaining a Master's degree in nutrition and health counselling.
She began training with Vasant Lad and Robert Svoboda in 1984 which has culminated in an MSc in Ayurvedic Medicine at Middlesex University. Angela has also trained as an Osteopath and Podiatrist and she has a particular interest in nutrition and musculo-skeletal conditions.
Angela has travelled extensively in India and lectures worldwide on Ayurvedic medicine. She is the author of two books: Healing with Ayurveda, Ayurveda for Dummies and  Outline of Musculoskeletal medicine in Ayurveda.